Sex toy stores offer an abundance of dildos, both online and locally. Sleek steel, colorful silicone, and glass in all shapes and sizes are just the tip of the iceberg. Perhaps you've purchased one because you're excited to embark on a new journey of self-exploration through masturbation and orgasms. This page will teach you everything you need to know on how to use a dildo for maximum pleasure.
Maybe you're an old pro who wants to learn some new tricks to keep play time from becoming routine, or perhaps you find that imitating sex just doesn't do anything for your G Spot when using a dildo. No matter, these techniques will help you to increase pleasure when using your dildo, and we've got a few tips to get the most out of your masturbation 'jam sessions'.
PODCAST: USING A DILDO FOR MORE ORGASMS (& VIBRATORS TOO)
Before you dive into the guide below, you might want to have a listen the podcast I just finished recording on how to use your dildo for very intense and fulfilling orgasms. Note: Skip to 18:50 to where I start talking about using your dildo. The earlier part of the episode is all about using vibrators.
.
BEFORE YOU BEGIN
Setting the Mood – If you've ever closed the blinds, turned down the lights and lit a few candles before sex, you know how much a change in ambiance can help your mood. The same applies when you're flying solo. Light a candle, put on some sexy music and dim the lights if it helps you. Lock the door so you don't have to worry about someone barging in.
Playing with your dildo and correctly hitting you G Spot can lead female ejaculation [1] (learn more on how to squirt from this detailed guide), so you might feel more comfortable letting go if you lay down a towel before you get started. Pick up your favorite erotica story or book to kick things off. Just make sure not to get any lube on the pages!
Choosing the Right Dildo – When choosing the right dildo for you, you'll find a vast array of shapes, sizes, and types of dildos. The only important thing is choosing one that suits your needs and desires.
My most powerful sex tricks and tips aren't on this site. If you want to access them and give your man back-arching, toe-curling, screaming orgasms that will keep him sexually obsessed with you, then you can learn these secret sex techniques in my private and discreet newsletter.
If you prefer hard stimulation, then selecting a hard glass, steel or wooden dildo makes sense. If you need extra sensation from it, then you'll want to go for a vibrating dildo. If you like the feeling of being stretched, then go for a larger or inflatable dildo. One interesting study found that most dildos sold are about the average size of a man's penis, which would suggest that the average size is what most women are looking for [2]. If you want clitoral stimulation during penetration then choosing a rabbit style vibrator/dildo makes sense.
Don't Forget About Warmup – Before you start playing with your dildo, you might need to warm up first. This might mean manual stimulation
If you don't produce much natural lubrication, then, grab some lube. Some of the reported benefits of using lube include increasing arousal/sexual pleasure/desire, making sex more fun and increasing physical comfort during sex
OUR FAVORITE DILDO TECHNIQUES
Once you're fully warmed up, then it's time to try out some of these very pleasurable techniques.
1. DEEP THRUSTING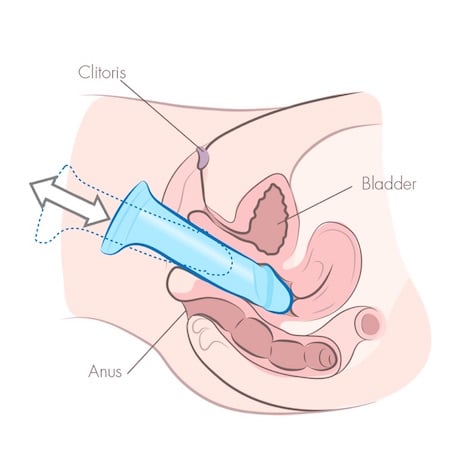 When learning how to use a dildo, you'll find that this technique for using your dildo is exactly how it sounds. Thrusting along the entire length of your vagina can provide intense stimulation, especially with a dildo that's textured.
Serious thrusting requires a toy with a core that's firm enough not to bend; although, it doesn't have to be rigid. Overly soft dildos can make this action more difficult, however. You might find heavily textured toys overwhelming, so opting for a smoother or curved dildo may be more comfortable rather than one with deep ridges or bumps.
2. SHORT AND SHALLOW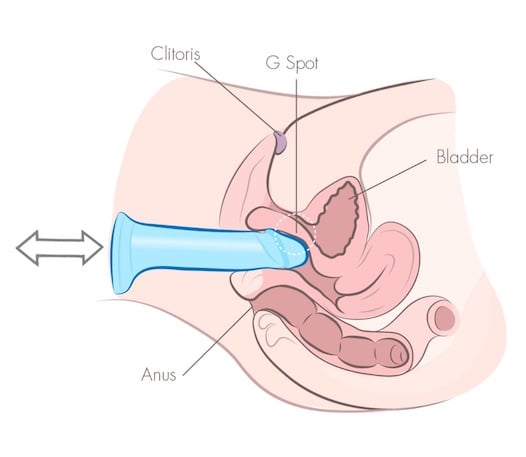 Most of the sensitive nerve endings exist in the first 1/3 of your vagina, so you don't necessarily have to thrust deeply to get the most out of your masturbation session with your dildo. Short and rapid strokes mean your dildo isn't barraging your cervix, and it might be easier on your wrists, too!
Remember that just because you can insert up to seven inches of a dildo doesn't mean that you have to. Instead, you can use the extra shaft length to get a better grasp on the dildo.
3. ROCK IT OUT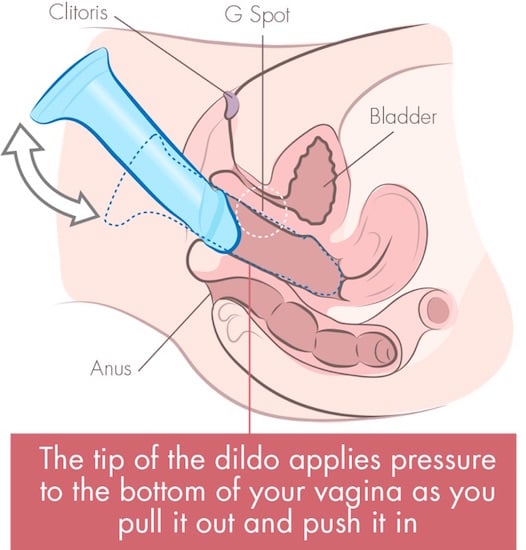 Just because your dildo might be straight, doesn't mean you can't try other things. Rocking your dildo involves moving it back and forth at an angle so that the tip of the dildo is applying lots of pressure to the bottom of your vagina (posterior wall). So if you are lying down on your back, your dildo should be pointing down towards the bed as you start to push it in.
You'll get a sensation similar to thrusting, but it can also provide clitoral stimulation and extra stimulation around the vaginal opening. Rocking works best with dildos that have a little give such as those made of soft silicone or with toys that are curved and intended for dual clitoral and vaginal stimulation.
4. KEEP ON TURNING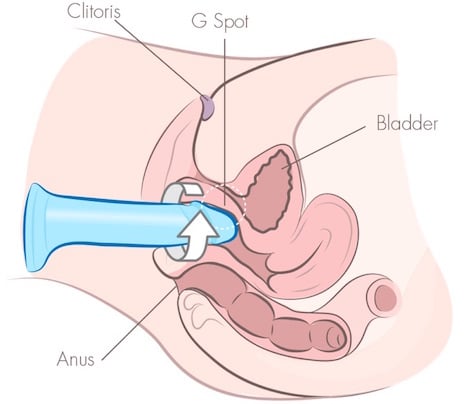 There is an entire category of dildos known as 'juicers.' They come with cranks, and you turn them around after they're inserted. Most dildos will work with this motion as long as there isn't a sharp angle that might be uncomfortable.
5. MILK THE G SPOT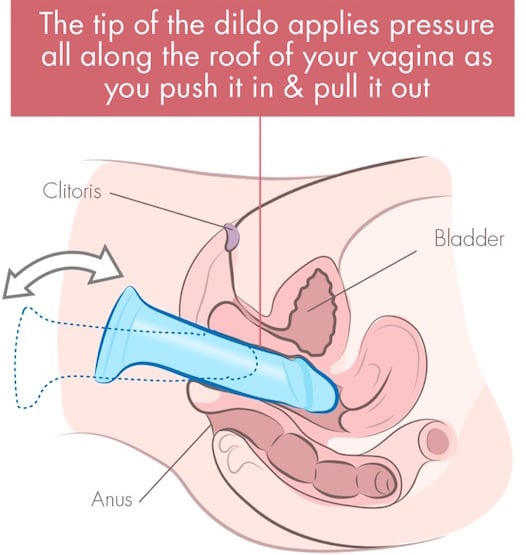 When you milk your G Spot using your dildo, you'll drag the top part of the dildo across your G Spot as you pull outward. You can then push the dildo against the top part of your vagina (anterior wall) as you slide it back inside. You'll get intense stimulation when using rigid toys made from glass, wood or metal. You can also buy dildos with a curve specifically for G Spot stimulation.
6. FILLING FEELING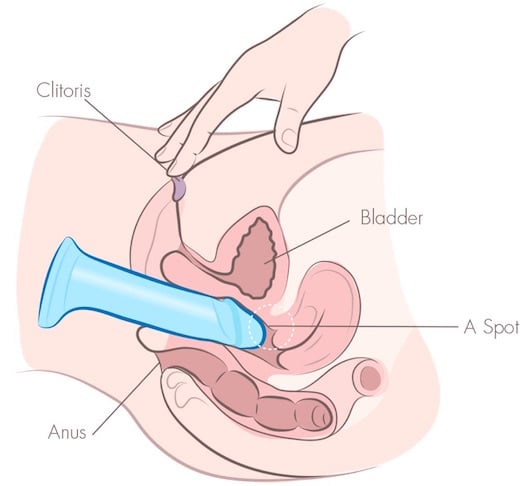 You don't need motion to enjoy using your dildo. You can simply find one that feels comfortable when inserted and keep it there while you stimulate your clit to orgasm. The toy can enhance your orgasm even as it remains in the same place.
7. TEMPERATURE PLAY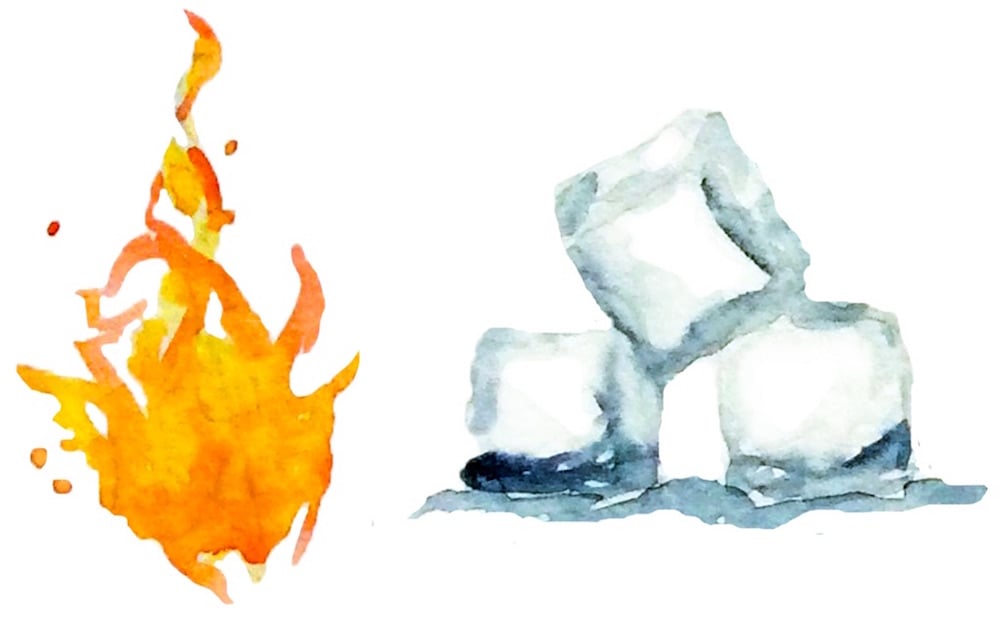 If you've ever reached for a glass or steel dildo and your body practically went into shock because it felt so cold upon insertion, you might want to try warming it up to make things more comfortable. Temperature play is simply the act of changing the temperature of a toy. A cold dildo dragged across your nipples might be tantalizing while you might find yourself relaxed enough to take a larger toy if the surface has been warmed.
You can do this by placing your waterproof toys in a bowl of warm or cool water or simply in the stream of water from your faucet. Glass, steel, and ceramic are particularly responsive to temperature changes. Silicone and wooden dildos don't offer much when it comes to playing with temperature.
Make sure to check the temperature with your hand before you insert any warmed or cooled toy, and never put your toy in the microwave or oven. That's a sure way to invite burns inside your vagina and on your vulva.
8. ANAL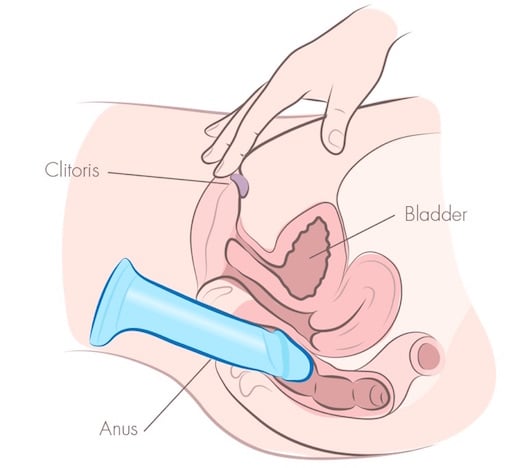 If you're a fan of anal sex, then you will no doubt enjoy using your dildo for some anal pleasure. All the usual precautions apply here: make sure to use enough lube and make sure you thoroughly clean it afterward before using it on your vagina again. Check out our guide to anal masturbation for more tips.
9. DOUBLE PENETRATION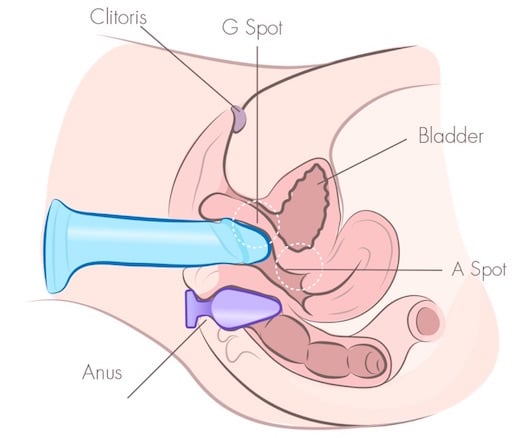 Many fantasize about double penetration, so why not give it a try? There are four ways to enjoy double penetration with a dildo.
Two dildos, one inserted vaginally, one anally.
Dildo and butt plug.
Dildo and your fingers.
Dildo and your man.
Often it's best to try this on your own first to see how it feels before trying it with your man (or men!). Again, the important thing to keep in mind is making sure that you clean everything that has been inserted anally before allowing it near your vagina.
10. PUT ON A SHOW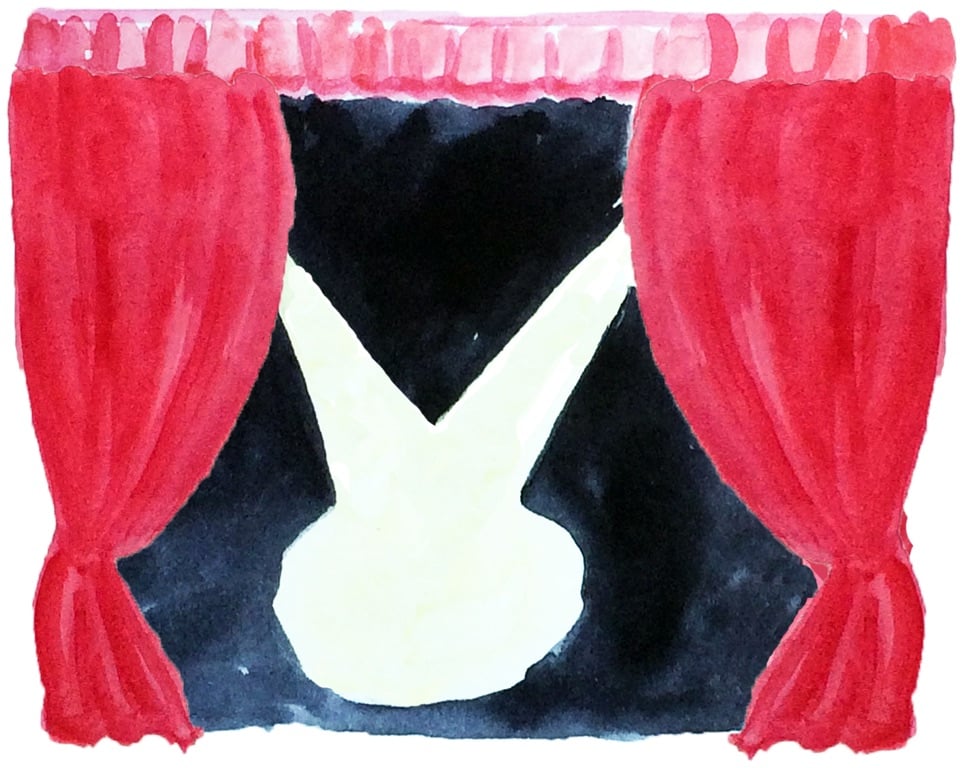 As men are turned on visually, a very fun and exciting thing you can do is to take all these dildo techniques and use them to put on a show for your man.